When People Flourish, Organizations Thrive.
See how Aduro can help support the well-being of your employees.
97%
of one-on-one coaching participants are satisfied or very satisfied with their sessions
Our Unique LEAP Framework
Listen
Through active and passive data, we listen to our members so that we can offer them an impactful program.
Engage
When your people are engaged they participate, have purpose, and feel a sense of belonging.
Activate
Helping your people find their ignite moment allows them to find their purpose, autonomy, and vision.
Predict
We connect members with insights to personalize the experience, offering what they need when they need it.
How Our Solution Works:
Interactive Content
800+ digital experiences for employees to access 24/7
Expert Coaching
Members achieve lasting habit changes
Actionable Data
Insights to help your organization take measurable steps
Aduro® Connect
Aduro® Connect provides video, audio and written content to support employees in all areas of their physical and mental health. Whether it's on the web or in the app, members have 24/7 access to a library of high-quality content and resources that they can discover and engage with in a way that's convenient and fun for them.
Human Performance Coaching
Physical and mental health impact an employee's ability to flourish. Our board-certified coaches can help support lifestyle and habit change goals, biometric screening results, and mental health considerations. Coaches are available for confidential calls, video or chat as an extra resource for employees in all areas of life.
Aduro® Wellmetrics
Employees get their biometric screening results directly through their program within minutes. Metrics are clear, easy to read, and have recommended content to encourage immediate action. Organizations have visibility into the areas employees need additional support and resources.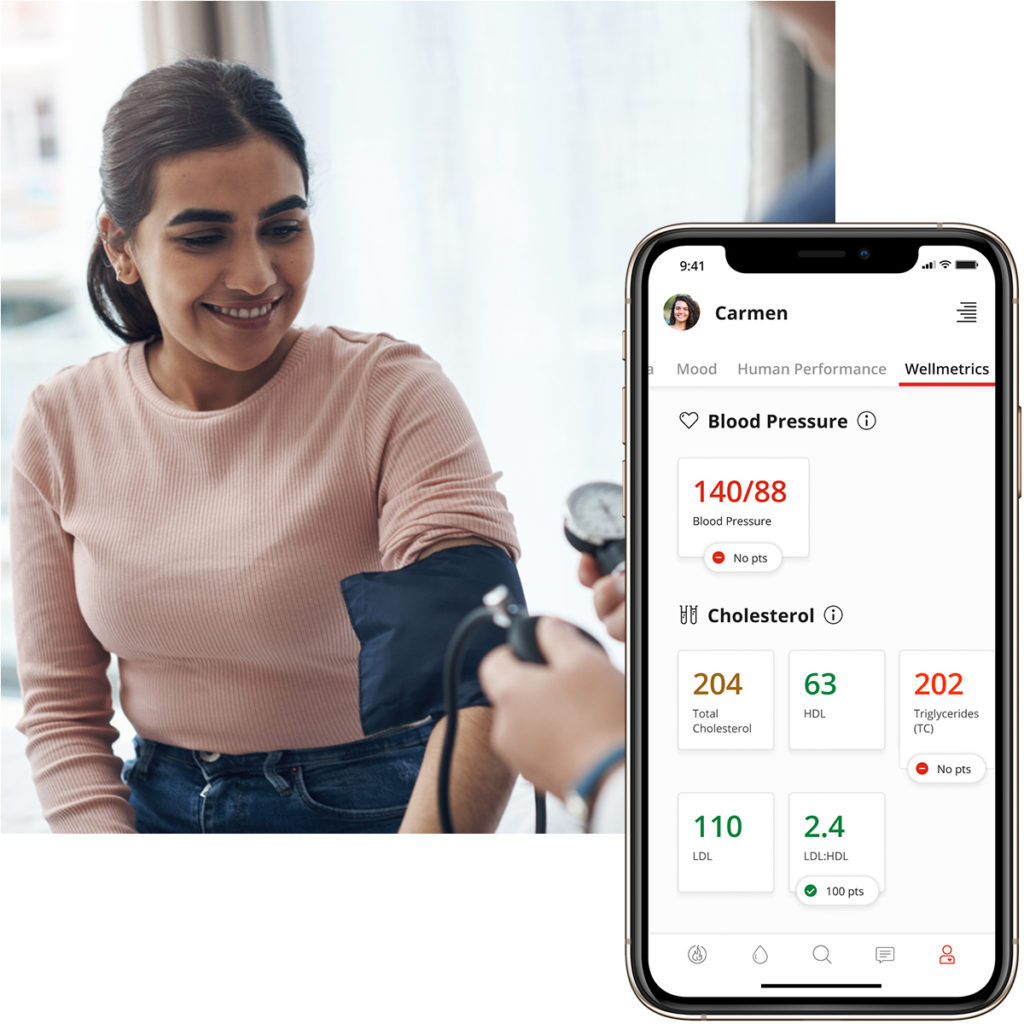 Aduro® Connect Care
Getting the right support is a decisive factor in employees tackling Type 2 diabetes. We deliver a human-centered approach that empowers individuals to take control of their life, and feel cared for and invested in.
The great video content has been very helpful for me, and has kept me motivated. I have never felt so supported by an employer and appreciate this work perk.

– Aduro Participant
Find out how Aduro® Connect can help you support the health and well-being of your employees.